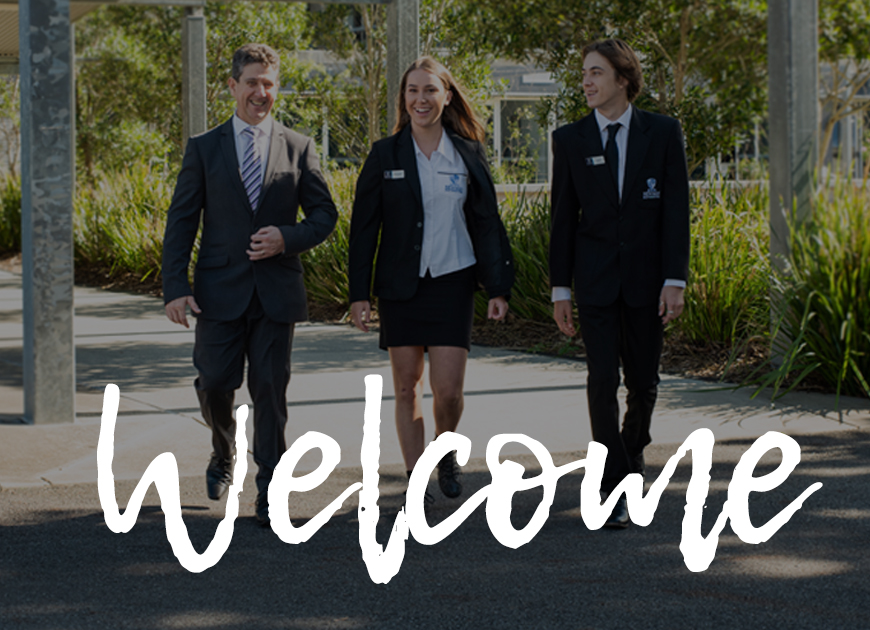 Welcome to Explore Newman. I hope you will find lots of great information to help you get a feel for what it's like at Newman College. 
We are offering you the flexibility to explore our site at your own leisure. Most importantly don't forget to follow the steps to enrolment by clicking on the blue 'How to Enrol' button up the top. 
Any questions, feel free to contact us.
I hope you enjoy
Mark Nunan
Newman Senior Technical College Principal
If you have not already told us, make sure you enter your address details in the following Google Form  so we can post you a pack.
Our Live Zoom program has now ended, but you can catch up via the recordings below.
Acknowledgment of Country
Newman College Student, Lincoln Thomas
Main Presentation 
Principal, Mark Nunan 
Q&A Session
Watch the Q&A Panel with host Andrew Banham – Assistant Principal. Our Panel included:
Tom Wilmot – College Captain
Beverleigh Towle – Leader of Pastoral Care 
Steve Cornell – Trade Teacher
Tom Moriarty – Leader of VET Curriculum 
Karen Warneken – Leader of VET Curriculum
Charles James – Hospitality
Experience a Different Class
Turn up the sound and see what it is that makes our classes so different.
Kick start your career through a School-based Apprenticeship or Traineeship
Past Students
Hear from some of our past students and life after Newman, including work and university.
You might also be interested in...
The Newman Learning Support Team assists with the continuation and identification of additional learning and support needs to ensure that the educational needs of every child are being met. Learning Support Frequently Asked Questions
The Future Hub is where you can explore your career and pathway options including Workplacement, School-based Apprenticeships & Traineeships, career guidance including assistance with resumes, job applications and interviews, as well as University entry options. Visit the Future Hub.
Preparing our students for the workforce, starts right from day one at Newman College.  All students are engaged in a Work Readiness Program including completing their Senior First Aid Certificate along with Trade Students their General Construction Induction Card or White Card.
There are many different ways to measure success beyond an ATAR. See our 2020 Graduates achievements published in Focus Magazine. This is how we Measure Success.
Newman acknowledges the Traditional Custodians of our lands and waterways. We pay respects to Elders past, present and emerging.
The College recognises and promotes Indigenous Culture, Heritage and survival. Recognition and promotion of activities are part of the annual community celebrations for NAIDOC and are available to the wider communities to build bridges between indigenous and non-indigenous Australians. 
Indigenous students are further supported through the provision of an Indigenous Education Support Officer who ensures that support is provided to indigenous students through liaising directly with families on student progress, providing support in the workplace and assisting indigenous students to access external pathways and support.